Mercy Flight and Terry Hills pay tribute to first responders on 9/11
Submitted by Howard Owens on September 11, 2013 - 5:24pm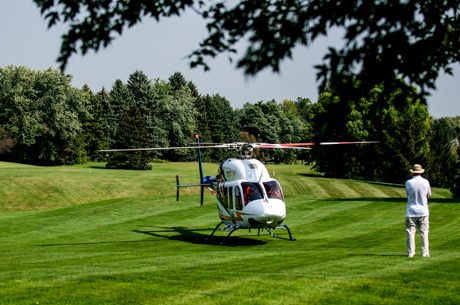 Terry Hills hosted the 5th Annual Hackers for Helicopter golf tournament today to benefit Mercy Flight.
The event served as a tribute to first responders. Mercy Flight pilot Brian Smith spoke of the dedication and sacrifice of first responders on behalf of their communities and said that all first responders consider it an honor to serve. Joining him were crew members William Hockenberry and Susan Thompson.
Skydivers also parachuted onto the ninth fairway to help kick off the event.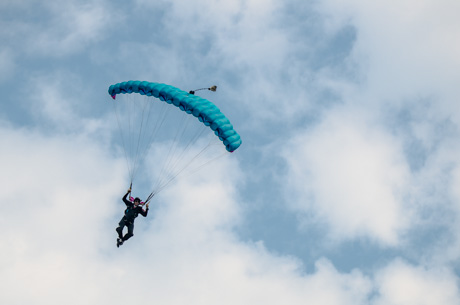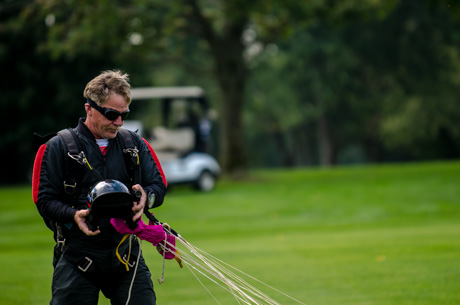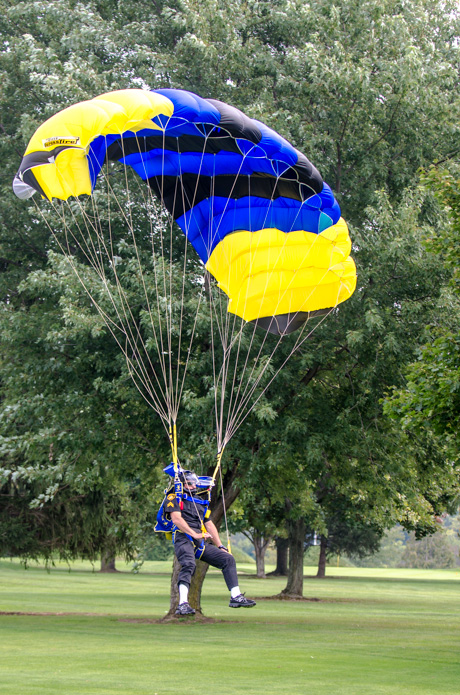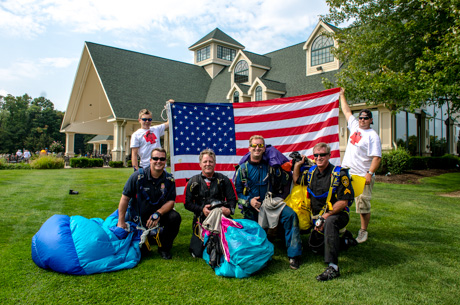 The skydiving team of Mike Maly, Bob McEvoy, Tim Allen, Bill Zipfel, with Nichols and Anthony Maly holding the flag. Mike Maly is a Buffalo firefighter and Zipfel is a member of the Genesee County Sheriff's Office. Both wore their uniforms for their dive.