Local law enforcement collects 527 lbs of pharmaceuticals on drug take back day
Submitted by Howard Owens on October 28, 2013 - 2:47pm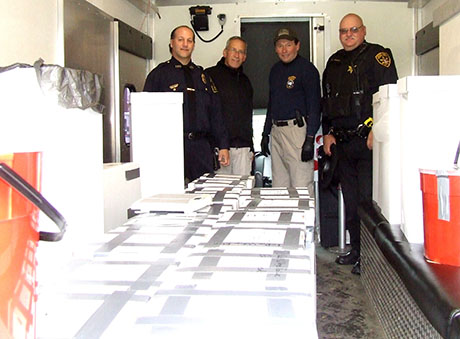 Press release:
On Saturday, Oct. 26, Batavia Police Department, Le Roy Police Department, and the Genesee County Sheriff's Office participated in the D.E.A. Sponsored, National Drug Take Back Day. In Genesee County Take Back sites were operated at the Batavia Police Department, 10 W. Main St., the LeRoy Police Department, 3 W. Main St. and the Pembroke Town Highway Barns, at routes 5 and 77.
Collected at the three sites in Genesee County was a total of 527 pounds of medications and hypodermic instruments.
The collected items have been delivered to Buffalo D. E. A. for proper disposal.
Police wish to thank the public for their enthusiastic response to this great program. Working together we have kept these drugs from potentially being abused and from contaminating our environment.