Judge Road reopened today by DOT
Submitted by Howard Owens on September 10, 2012 - 9:26pm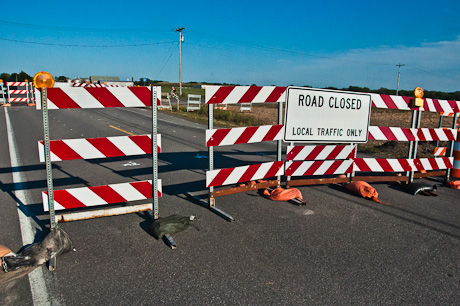 Route 63/Judge Road in Oakfield, closed for three weeks after a sink hole developed, was reopened today by the Department of Transportation.
Lori Maher, spokeswoman for the DOT said officials determined that the sink hole was the result of minor settlement and probably exacerbated by dry weather, which lowered the water table.
The situation has been "remedied" Maher said and the detour removed.
PHOTO: Not previously published, taken a week ago.
September 10, 2012 - 10:07pm
#2
might this have something to do with all the underground mining from the the Gypsum Company????? Thinking so......