JK student gets ride to school in city fire truck as prize for winning fire safety poster
Submitted by Howard Owens on October 29, 2013 - 8:51am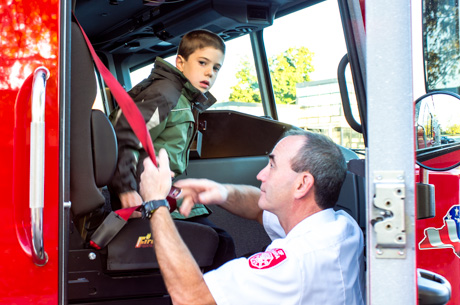 Andrew Beal, a student at John Kennedy, got a ride to school this morning in a City of Batavia fire truck as his prize for winning the department's recent fire safety poster contest.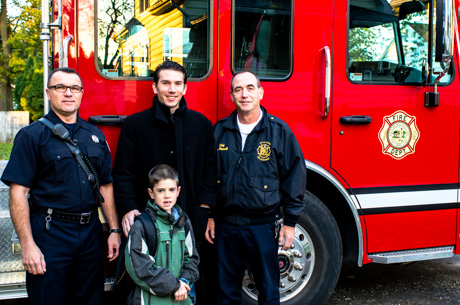 Firefighter Dave Adams, Andrew's father Jerome, and Chief Jim Maxwell with Andrew.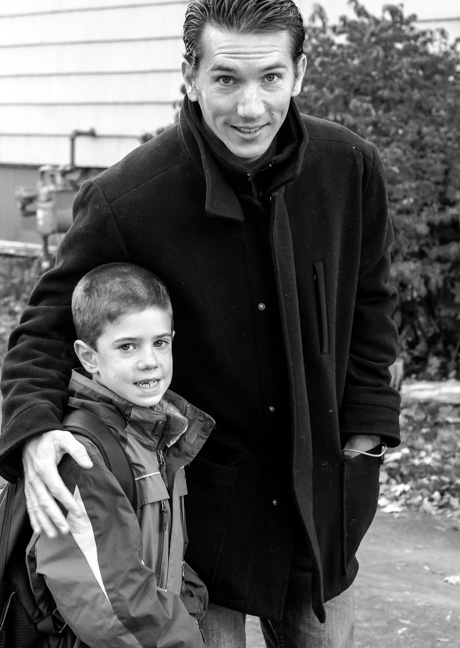 Andrew and his father Jerome waiting for Engine 11 to arrive.