HOLM board welcomes new members and honors 50 years of service by Helen Batchellor
Submitted by Howard Owens on December 19, 2013 - 10:27pm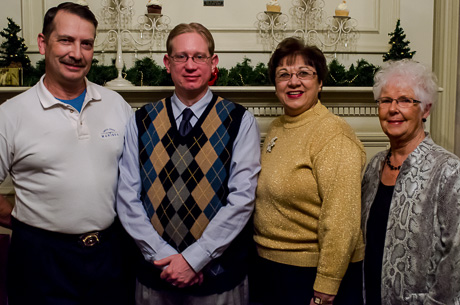 The Holland Land Office Museum welcomed three new board members at its annual meeting dinner meeting tonight and honored longtime museum supporter Helen Batchellor.
Batchellor, on the right, became involved with HLOM 50 years ago and stepped down from her board seat this year after 30 years on the board.
New board members are, Robert Ettinger, left, Aaron Blake and Donna Mruczek.
The dinner was held at GO ART!