Help get husband out of doghouse, find this dog (and get a reward)
Submitted by Howard Owens on June 24, 2011 - 1:00pm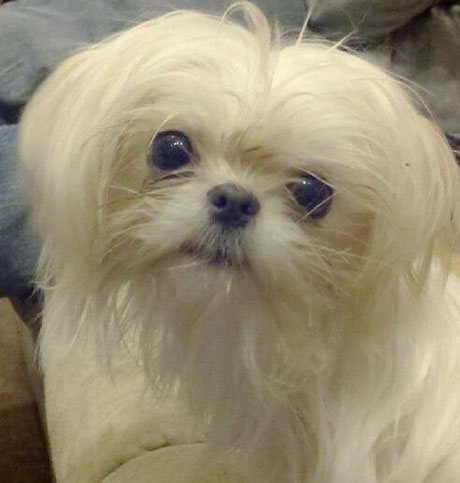 Booboo is the cherished companion of Jennifer McDonald, of Pavilion, and Booboo has been missing since this past weekend.
Apparently Booboo got out when Jennifer's husband left a door open.
Booboo, who was recently groomed, so his hair is shorter than in this picture, was last seen on Route 19 near the fire hall.
Both Jennifer and her husband, Mel, work at Mancuso Limousine and according to David Mancuso, Mel is in the doghouse even at work (though Jennifer adds, "he really does feel bad about it"). So Mancuso is stepping in to do what he can to help. He's offering $100 cash or a free ride in a limo to whomever finds and returns Booboo.
UPDATE: Booboo is back home.
June 27, 2011 - 11:04am
#2
awwww....I hope they find booboo....we have a small dog who has gotten out several times and people brought her back to us!(thank god) I hope someone finds booboo!!!