Goodwill opens its first thrift store in Genesee County
Submitted by Howard Owens on May 1, 2013 - 2:53pm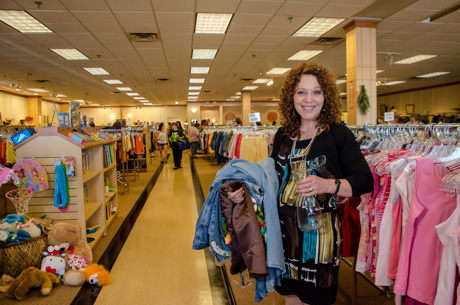 Goodwill Industries opened its first thrift store in Genesee County this morning, and the store was immediately a big hit with long lines of bargain hunters at the cash registers.
The location is 4152 W. Main St., Batavia, in the Valu Plaza.
"We hope to further our mission in the Genesee County community by adding more variety to the retail landscape," said Lisa Churakos (pictured), director of donated goods/retail. "Goodwill has quality, affordable selections for every shopper."
The store is open Monday through Friday, 9:30 a.m. to 8 p.m. and Saturday, 9 a.m. to 6 p.m. and Sunday from noon to 5 p.m.
The new store also serves as a donation center.