GO ART! presents 2013 Community Arts Awards at Terry Hills
Submitted by Howard Owens on October 27, 2013 - 2:58pm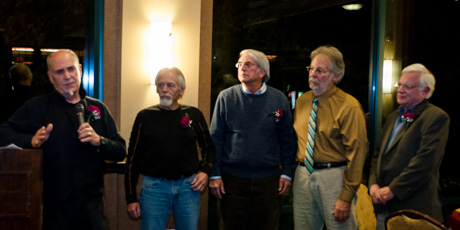 GO ART! presented its annual Community Arts Awards Saturday at Terry Hills.
Above, The Humans, presented with a Community Arts Award for "making an indelible mark on music history in Orleans County and Western New York."
Here's a video of their song "Warning."
[videohttp://www.youtube.com/watch?v=t-4qHr-9MXI]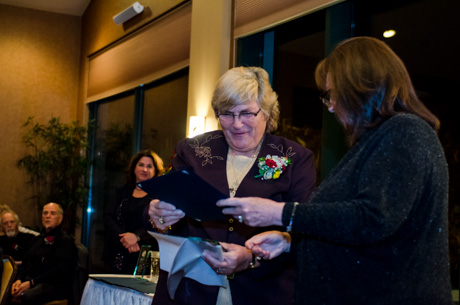 Barb Toal receives a Community Arts Award from Diana Kasten on behalf of the Friends of the Batavia Peace Garden. The award was for "dedication, drive and leadership in developing a unique cultural asset in the community."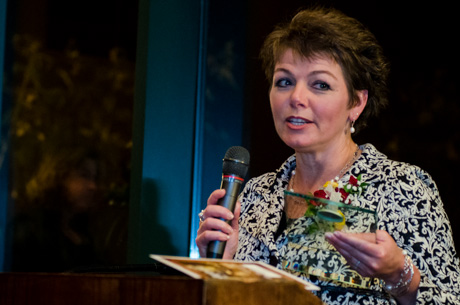 Laura Gardner, owner of A lily & A Sparrow in Medina, with her award for "opening up new avenues of personal expression and creating a unique cultural experience in Medina."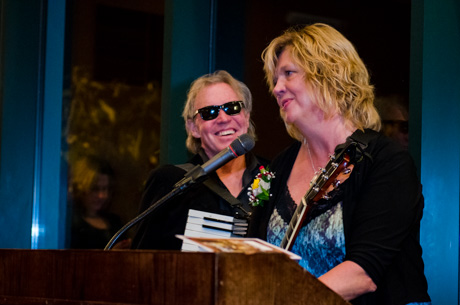 Carol "Kay" McMahon, with Bill McDonald, who presented her award for "sharing musical and performing arts talent and encouraging the love of music in others." McMahon and McDonald then performed a song with their band The Old Hippies, which was also the house band for the night.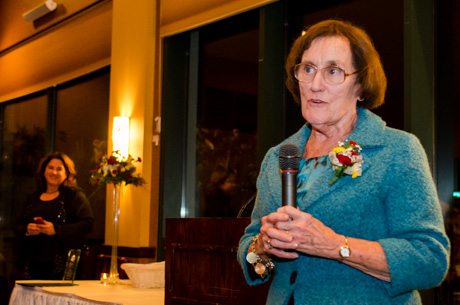 Mary Pat Hancock, chair of the County Legislature, was presented with a Special Recognition Award for her patronage and recognition of art and culture in Genesee County.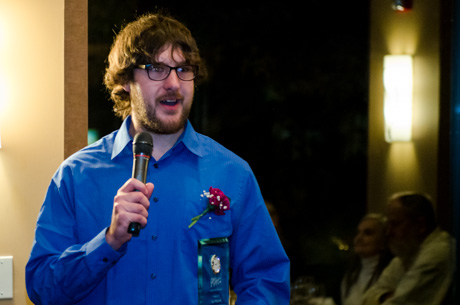 New this year is the Linda L. Blanchet Award, which consists of an award and a $500 scholarship for an artist from Orleans or Genesee county to assist the artist in the ongoing pursuit in art as a profession. The first winner was Joe Waszak, a fine art photographer from Orleans County. Examples of Waszak's work can be found on the Oak Orchard Review.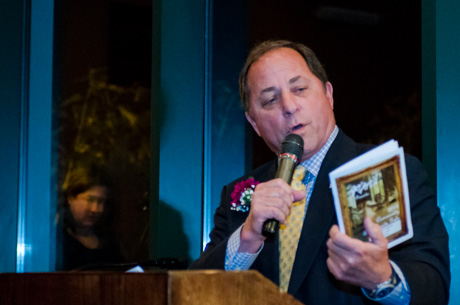 Assemblyman Steve Hawley was the emcee for the evening.
Not pictured, Howard Owens, publisher of The Batavian, who was presented with a Community Arts Award for "promoting the arts and cultural life in Batavia and integrating artistic visual imagery in reporting."
October 27, 2013 - 3:47pm
#2
hard to be on both sides of the camera, great job Howard