Father and son in Pavilion plead guilty on charges related to storing disabled cars
Submitted by Howard Owens on July 9, 2013 - 9:11pm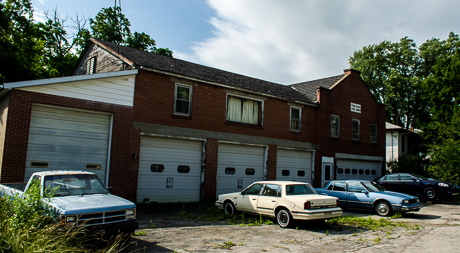 Jacob and Steven Weber, father and son, entered guilty pleas in Town of Pavilion Court to 45 and 15, respectively, violations of the state's property maintenance code.
Under the plea deal, Jacob Weber will avoid jail time, but Steven Weber could still be incarcerated if he does not rid his property of the remaining seven disabled, unregistered vehicles on his property at 11076 Lake Road.
Weber admitted in court today that he had 16 unregistered, disabled vehicles on his property -- one more than the law allows. He made a point of clarifying before pleading guilty that he was allowed one vehicle on the property.
The 46 vehicles on property owned by Jacob and Mary Weber at 11256 Perry Road are also apparently the property of Steven Weber.
The Webers are scheduled to appear for sentencing at 3 p.m., Aug. 13.
Town of Pavilion Attorney Jamie Welch said the agreement includes no sentence cap and doesn't limit any possible fines beyond what is allowed under the law.
Previously: Town of Pavilion begins enforcement effort on two properties with alleged code violations
July 10, 2013 - 8:20am
#3
You can incarcerate people for this!?!?!
ANYONE who thinks that is a good idea better NEVER come on here bitching about fiscal responsibility!!! You'd waste tax payer money to jail someone for having too many vehicles on their private property?
Sad.