Dump truck reportedly takes down pole and power lines at 33 and Ellinwood
Submitted by Howard Owens on June 8, 2012 - 1:05pm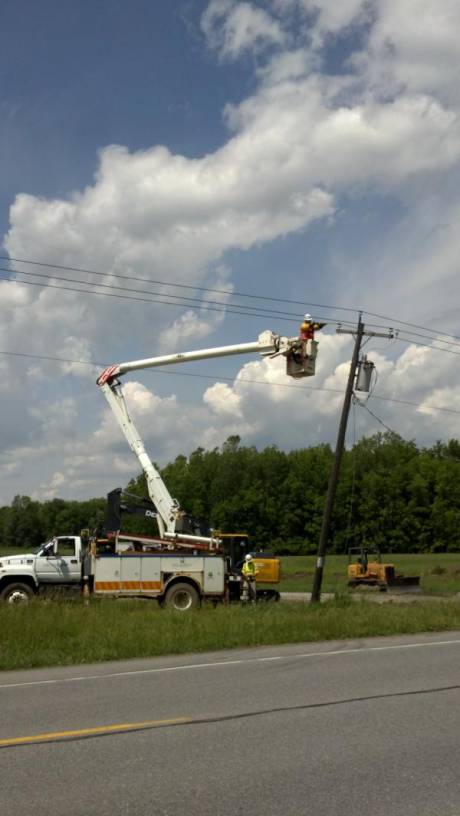 A dump truck has reportedly struck a utility pole and knocked down power lines at Route 33 and Ellinwood Road, Corfu.
The lines are blocking the road.
Corfu Fire Department is being dispatched.
No injuries are reported.
UPDATE 2:08 p.m.: The accident location is apparently further east than originally reported and may be in East Pembroke's district. A Corfu chief is continuing and will advise dispatch.
UPDATE 2:12 p.m.: East Pembroke being dispatched.
UPDATE 2:14 p.m.: The road is completely blocked. Route 33 is being shut down at Angling Road by Corfu. Street address is 2308 Route 33. National Grid has been notified.
UPDATE 2:18 p.m.: East Pembroke fire police will shut the road down at Route 33 and Reed Road. National Grid has a 20 minute ETA.
UPDATE 2:53 p.m.: The road is open.
UPDATE 2:55 p.m.: All units are back in service.
UPDATE: Photo submitted by a reader.
Photos from twitter come out pretty good,,,, just sayin'