Defense and bench help Notre Dame defeat Mt. Morris to advance to state tournament
Submitted by Howard Owens on March 5, 2013 - 11:17am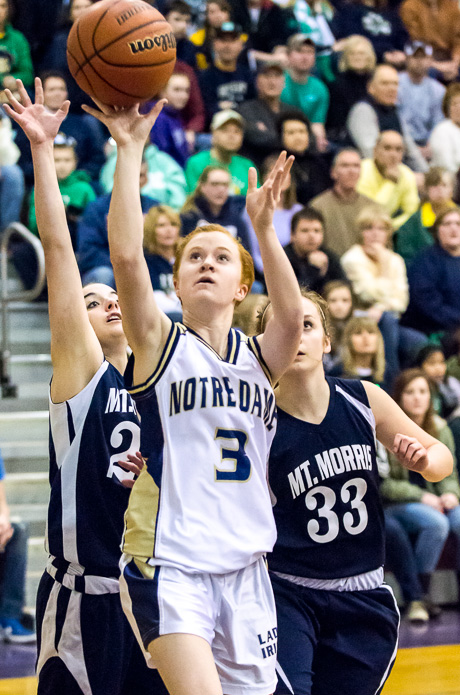 Notre Dame won it's state tournament qualifier game Monday, beating Mt. Morris 45-27 in a clash of Section V Class D champions.
Defense and a strong bench is what kept the Fighting Irish ahead all night as too often shots wouldn't drop, especially in the third quarter when ND scored only four points.
Fortunately for the ladies, Mt. Morris put only seven points on the board that quarter.
Mt Morris was held to single-digit scoring in each quarter.
"We knew at half time if we can get to 40, we're in pretty good shape," Head Coach Dave Pero said, who noted his girls missed at least 10 easy lay-ups. "We don't tell our girls to stop shooting because that is what they do, and they finally knocked some down and we got ahead."
A strong bench is a key part of the Fighting Irish strategy and Notre Dame was able to put some distance between themselves and Mount Morris in the 4th quarter, outscoring Mt. Morris 15-6.
"We try to wear teams down," Pero said. "By the fourth quarter, we're hoping they're fatigued and tired and maybe they start to lose their legs and we can get a couple of easy baskets out of that."
Riley Norton scored 12 points and pulled down 12 rebounds. Shea Norton added eight points plus nine rebounds.
Melanie Taylor scored 13 points.
The Fighting Irish will enter state tournament play with a 20-2 record so far this season. The only two defeats were regular season losses to Elba, whom Notre Dame beat last week to reach the Section V title game.
Notre Dame squares off against Section 6 Class D champions Sherman at 5 p.m., Saturday, at Buffalo State College. The winner will advance to final-four play in Troy next weekend.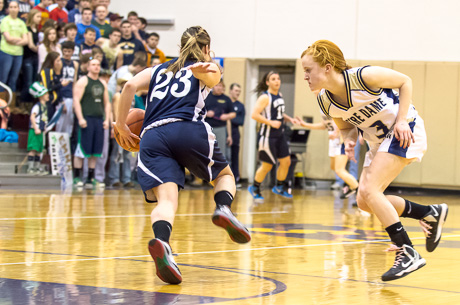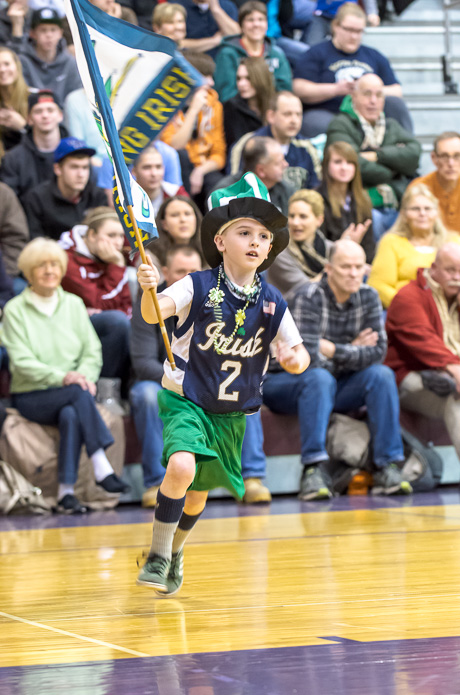 To purchase prints, click here.
March 5, 2013 - 11:37am
#2
Congrats to Notre Dame..Great win...