Convicted industrial burglar reportedly hospitalized and unable to appear for sentencing
Submitted by Howard Owens on January 2, 2014 - 11:37am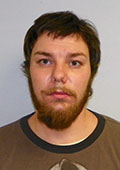 A 28 year old Le Roy man accused of stealing high voltage wire didn't appear for his sentencing today reportedly because he's been hospitalized at Strong.
Meanwhile, Judge Robert C. Noonan said that he's been notified Michael A. Nicometo, of 45 North St., hasn't reported to Genesee Justice per the terms of his release under supervision since Oct. 30.
In November, a warrant was issued for his arrest.
Nicometo's attorney, Brian Degnan, was given until close of business tomorrow to produce documentation that his client is indeed hospitalized.
"I have no problem picking a date (for Nicometo's next appearance), but if he's at liberty and located, he will be brought in," Noonan said.
Nicometo entered a guilty plea Sept. 20 to one count of third-degree burglary on an Alford basis. An Alford plea means the defendant is not admitting to the crime, just that the evidence, if presented to a jury, would likely lead to his conviction.
He was indicted by a Genesee County grand jury in early September on two counts of burglary, 3rd, and one count of grand larceny, 3rd.
Police arrested Nicometo in March following an investigation into the theft of high voltage wire from industrial complexes in the Le Roy area. He and an alleged accomplice were later accused of doing $32,000 in damage to the Dolomite facility in Le Roy.
The new scheduled sentencing date for Nicometo is 9 a.m., Jan. 17.