Contest: Main St. Pizza Company NFL Challenge Week 4
Submitted by Howard Owens on September 28, 2011 - 12:00am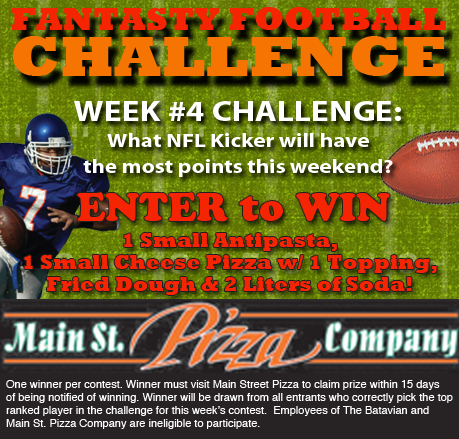 The week 3 winner was Joseph Duganier. While Duganier's pick, Carolina, had only the fourth-best defensive stats in Week 3, Carolina was #1 among the 10 teams available for picking in the contest. Duganier wins for four free large subs.
September 28, 2011 - 12:52am
#2
What does that mean ? I picked Carolina too !