City fire's new truck, Engine 11, officially in service
Submitted by Howard Owens on September 27, 2012 - 6:27pm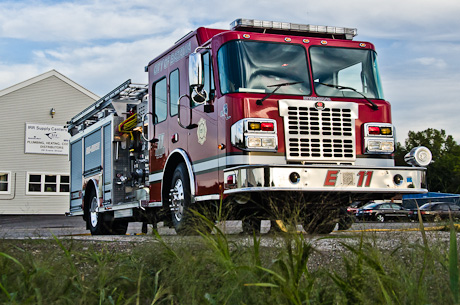 It's red. It's shiny. It's big. And it's in service.
Though Engine 11, Batavia's newest fire truck, has been dispatched on a call or two in the past week, but at 4 p.m. today it officially went in service.
Purchase of the $342,000 fire truck was approved by the city council in April using funds specifically set aside for the fire department.
Engine 11 replaces Engine 14, which was retired due to escalating repair costs to keep it up to standards.
September 27, 2012 - 10:56pm
#2
hmmm.....nice graphics.....