Chesapeake Bay retriever missing in Le Roy
Submitted by Howard Owens on February 17, 2013 - 11:52am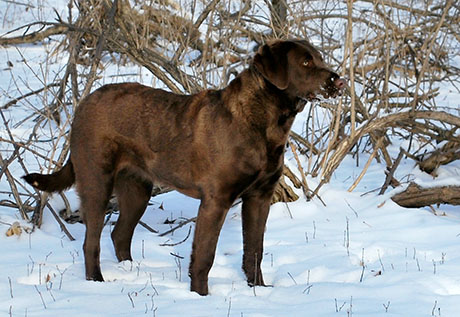 Abby is missing. Abby is a pure-bred Chesapeake Bay retriever owned by Tom Frew of Le Roy. Tom said Abby has been missing since last Wednesday from the Asbury Road area.
Abby is 2 years old and Frew was planning to use her for foundation stock for his two-dog kennel. She is also his personal gun dog and house pet. He has all the proper AKC paperwork.
February 17, 2013 - 11:57am
#2
Thanks Howard, much appreciated. I can be reached at 749-0115 should someone locate her.