Byron-Bergen students participate in Fall Festival to benefit March of Dimes
Submitted by Howard Owens on October 29, 2012 - 4:28am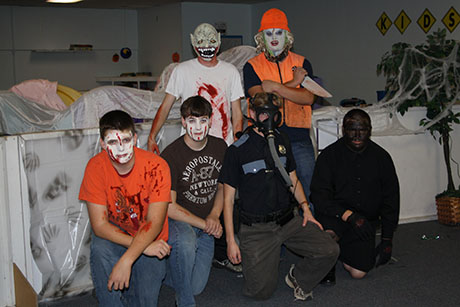 Photos and story submitted by Erica Lynn Hickey:
A group of Byron-Bergen High School juniors and seniors hosted the Grow-In-Kids Fall Festival on Saturday. The Fall Festival included a haunted house, snacks, and crafts for kids of all ages.
There will be an extension to the Fall Festival on Halloween night. Grow-In-Kids is located at 42 Rochester St., in the Village of Bergen. On Wednesday night (Halloween) from 6 p.m. until 9 p.m., there will be cider, doughnuts, coffee and hot chocolate for trick-or-treaters, as well as crafts and the haunted house.
There is no entrance fee, however donations to March of Dimes will be accepted. March of Dimes assists new mothers and their babies in times of need.
Volunteers are still needed for Halloween night. If interested, contact Fall Festival coordinator Paul Stamp at paulstamp101@gmail.com
Top photo: Paul Stamp, Dan Smith, Colton Young, Andrew Magin, Andrew McKenrick and Blake Snyder.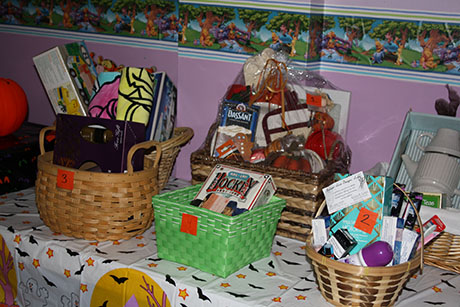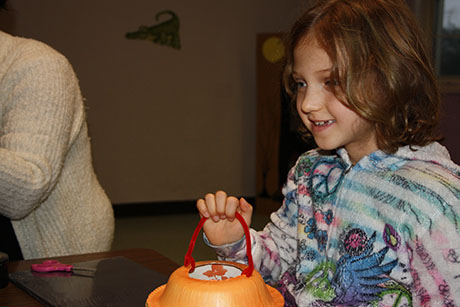 Lilly Walker works on arts and crafts.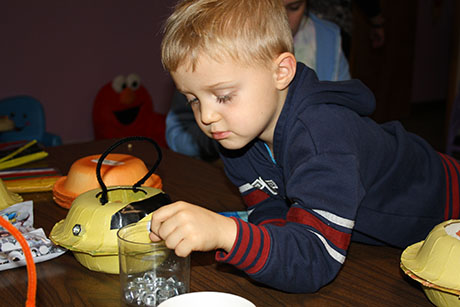 Jack Walker makes a candy bucket in the shape of Frankenstein.