Burner on stove that was accidently turned on may have been cause of fire on Union Street
Submitted by Howard Owens on June 23, 2012 - 12:02am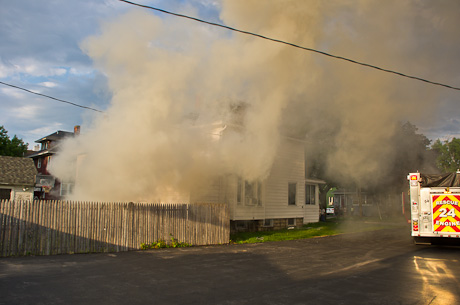 City fire investigators have yet to release the cause of a fire early Friday evening that broke out in a home on Union Street, but the current resident of the home described how the fire may have started accidentally.
Doug Veltz, who has lived at 1 Union St. for many years but was moving out after Terry Platt recently acquired the property, was trying to nap, he said, when he smelled smoke.
At first, he said, he thought the smoke was being blown into his room through a fan in the window, but then he thought that maybe he should play it safe and investigate.
As I was coming down the stairs, I could smell it," Veltz said. "It was coming from my house. I got to the kitchen and there was flame coming from the burner on the stove. There was a glass candle sitting on the burner on the stove. It was just set there. The candle wasn't lit. Before I went to sleep, I must have bumped a dial, a knob on the stove."
Veltz said his first instinct was to blow on the flame.
"In one big breath, I blew it out," he said.
He then turned to get some water and as soon as he turned his back, he heard the burner flame back up and this time, the flame was two feet high.
There was a winter coat there and I was going to try and smother it," Veltz said. "It went up in flames and at that point, I realized it was beyond my control. I screamed for my dog. He came downstairs. Luckily, I had my phone with me and I dialed 9-1-1."
Fire Chief Jim Maxwell said the department won't have information to release from its investigation until Sunday at the earliest.
Veltz said he had moved only a small portion of his belongings, including collectable items and all the photos of his children, which he had just placed in a tub in the dining room.
The back of the house was badly damaged, but Platt said he believes the structure remains solid and he plans to renovate the interior and eventually sell the house.
Maxwell said a quick response -- even though Engine 12 was at Dwyer Stadium for fireworks night -- helped save the structure.
All platoons from city fire were called to the scene and Town of Batavia's Fast Team also responded. Alexander fire was on standby at the city's fire hall.
Mercy EMS and Batavia PD also responded.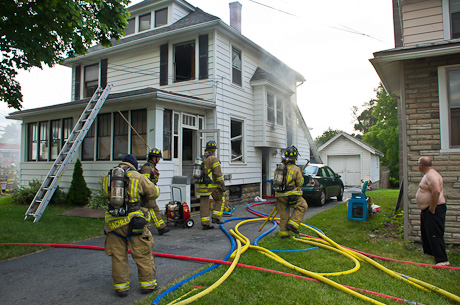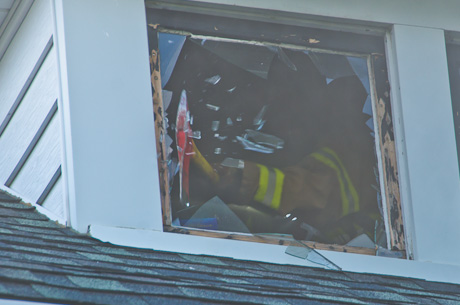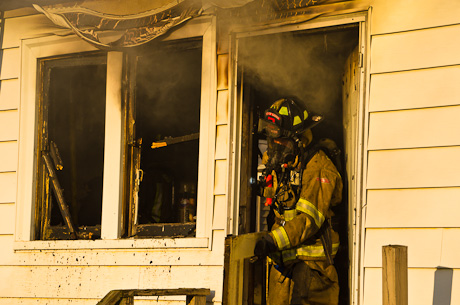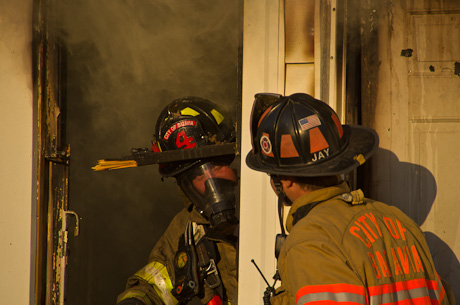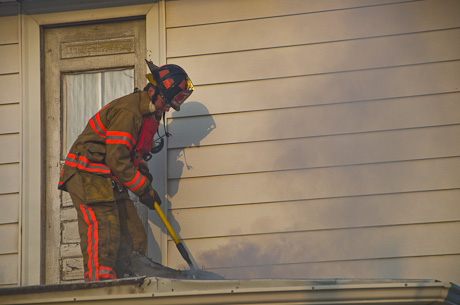 June 23, 2012 - 12:38pm
#2
it sounds pretty odd to me.........allegedly