Blue Devils drop baseball season opener, but Coach Saunders sees positive signs for season
Submitted by Howard Owens on April 6, 2013 - 11:29am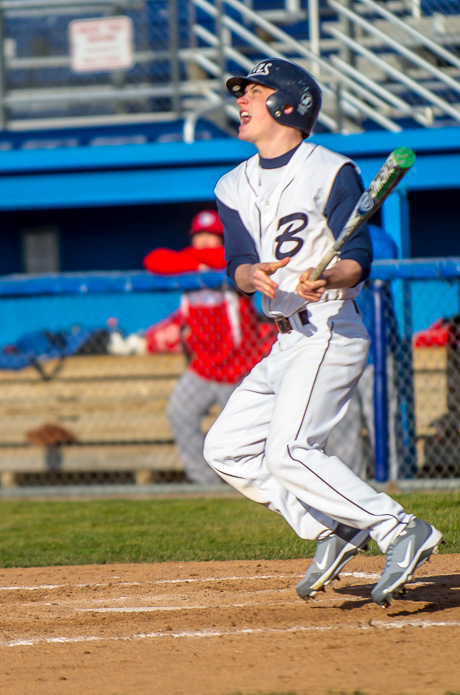 Blue Devil's pitcher Ryan Tenney went five innings Friday, surrendering only three hits and two earned runs in his first varsity start and Head Coach Richard Saunders is hopeful the performance is a sign of good things to come.
"If he can throw like that the rest of the year, I've found my solid #2 starter," Saunders said.
Despite Tenney's strong performance, Batavia dropped the contest to Medina 6-3.
It's the first game of the season and the cobwebs showed, Saunders said.
"Any time you go out for the first time in the spring, you're going to have some glitches in the game," Saunders said. "I think the whole game boiled down to the fact that we had some plays that we'll make all year long and we didn't make them today. That put us behind the eight ball the whole time."
Saunders expects his team to contend not just for the division lead, but a sectional title in Class B.
"We went to the finals last year and I've got six guys from that team coming back," Saunders said. "I might not have my big boppers, but I've got guys who can run and play defense. I expect to be there with this team."
Tenney, Zach Hale and Tom Grammatico each had an RBI. Zeke Lynn had two hits.
Top photo, Brett Scheurelein getting a hit in the third inning.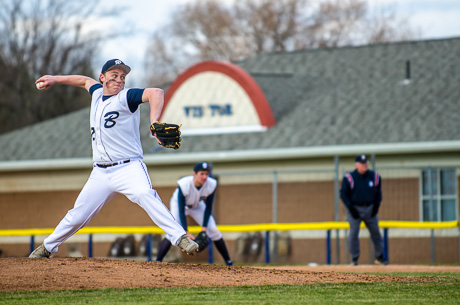 Ryan Tenney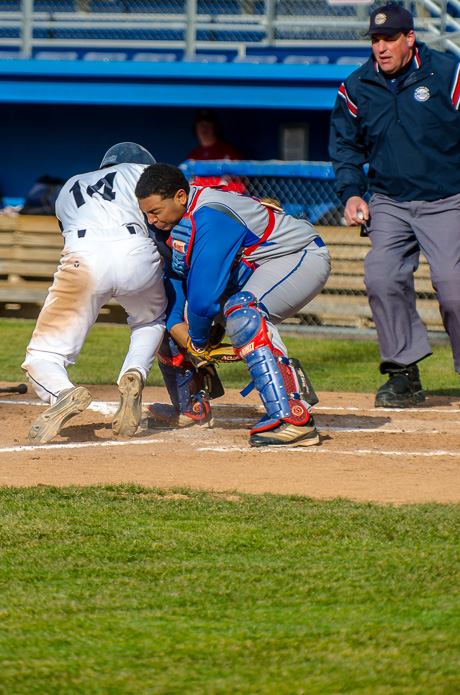 Tom Grammatico was tossed from the game after he failed to slide coming into home plate. In the style of Pete Rose, Grammatico bowled over Medina's catcher, dislodging the ball from the catcher's glove. The home plate umpire initially ruled Grammatico safe, but after consulting with the field umpire, reversed the call and tossed Grammatico. In Section V players must slide rather than running into players at any base.
To purchase prints, click here.