Batavia Blue Devils tuning up for run at sectionals in volleyball
Submitted by Howard Owens on September 12, 2013 - 8:22am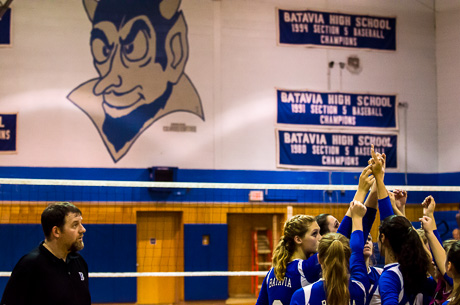 With all six of his starters returning from last year, Jeremy Mettler thinks the Batavia volleyball team can make a good run at a sectional title this season.
In his 14th year as head coach of the varsity squad, Mettler described his team as scrappy, one that makes opponents work for their points.
That attitude was certainly on display Wednesday night when the Blue Devils fought back from seven-point deficit to force the rubber match into an extra-point ending.
Even in the loss there was a measure of victory because Mettler said he purposefully set up his girls with a tough early season schedule to better prepare them for sectional play.
Hilton, last night's opponent, is a bigger school with some taller players and heavy hitters.
"The best moment of the game was, when we switched sides in the volleyball game we were down 13-6 and at one point we were down 21-14 and we fought back and took them to 26-24," Mettler said. "It just shows this team is not going to give up. They're going to scrap and make you earn every point you get."
Last night's scores (Batavia in bold): 11-25, 25-18, 25-20, 14-25, 26-24.
Batavia's record so far on the season 2-2 overall, but 2-0 in their division.
Mettler said he teaches his players to be aggressive servers and that was on display in the final match when Ashlee Yasses and Tessa Engel each went on five-point runs.
"That's the kind of thing I look for my team to do," Mettler said. "I expect them to get at least three points every serve."
Mettler said Tessa Engel and Haley Case were hitting the ball from the outside well and Madison McCulley made some key kills.
"Bri Mazurkiewicz came off the bench to start a nice run in game four," Mettler said. "It's nice to get kids coming off the bench that contribute right away and help quite a bit."
Batavia has three tough games coming up: at Spencerport on Friday, Brockport at home on Monday and then a rematch with Honeoye Falls-Lima -- the team that knocked Batavia out of sectionals last year -- at home one week from today. Game time for home matches is 6 p.m.
Batavia plays in the Monroe County League in Division 4.
Here are the standings in the Genesee County League -- Division 1: Pembroke (3-0), Notre Dame (2-0), Byron-Bergen (2-0), Alexander (2-1) and Attica (1-1). Oakfield-Alabama leads Division 2 with a record of 1-1. Le Roy, in the Livingston County League, has no league record and is 2-1 overall to lead its division and Pavilion, also in Livingston County's league, leads its division with a 3-0 record.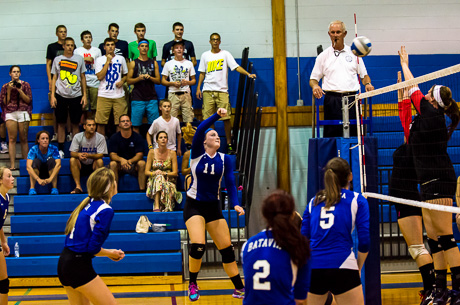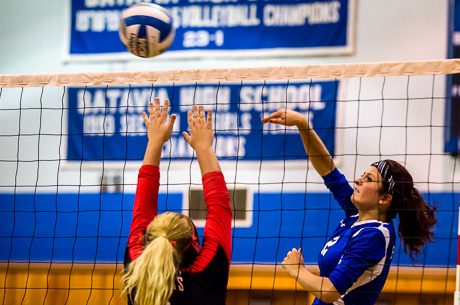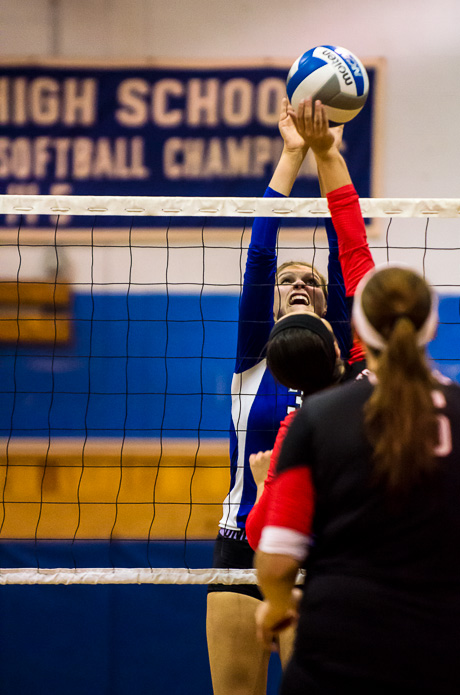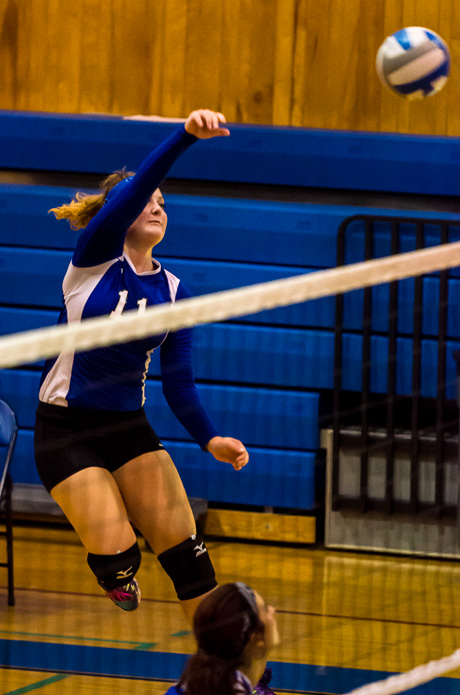 To purchase prints of photos, click here.