Alexander falls to Kendall, 63-41
Submitted by Howard Owens on December 21, 2013 - 2:19pm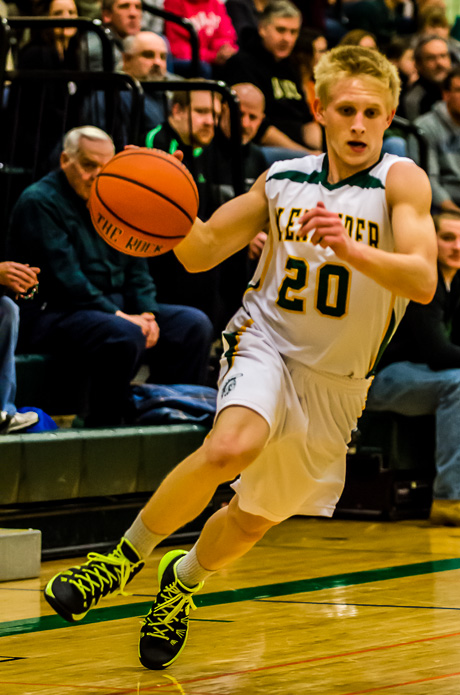 Kendall proved to be just a bit much for Alexander to handle Friday night as the Eagles took command of the game in the first period and were never in danger of losing their lead.
The final, 63-41.
Alexander is now 3-2 on the year.
"We definitely had Kendall marked on our calendar," said Head Coach Josh Bender. "I think they're one of the best teams in the GR. They've got all the right pieces. They've got a big guy, athletic guards, shooters, size. It's tough when you don't have a 6'5" guy to battle their center. They're a pretty experienced bunch. Good coach. They run a good system."
The Tigers did a good job of getting good looks for themselves throughout the first half, and a lot of those shots dropped for points.
By the half, the Trojans were already down 37-18.
Kendall almost let Alexander sneak back into the game in the third quarter, scoring only eight points, but the Trojans found their own little scoring slump late in the period and only added 13 points for the eight minutes.
"I told the guys if we want to make a real run at it, we can't trade baskets," Bender said. "We were getting good looks. The high post area was open all night. We had cutters slashing, but at the end of the day, if you're trading baskets with a team like this, you're going to come up short."
Bender, in his first year as varsity coach after three years leading the JV squad, said his team is young yet. Even though it includes seven seniors, none of his starters got many minutes last year, he said.
"I think you'll see down the road, the more games we get in, the more cohesive we'll be and the more effective we'll be in game situations," Bender said.
Nelson Burke led the Trojans with 10 points.
For Kendall, four players were in double digits scoring. D'Andre Nauden, 12, Devin Appleton, 11, Garret Love, 14, and Isaiah Brown, 11.
In other Genesee County hoops action, Friday:
Batavia beat Hilton in Hilton, 62-49. Jeff Redband scored 19 points and had 14 rebounds.
Wheatland-Chili 56, Batavia Notre Dame 42. The loss ended ND's 70-game league winning streak. Tim McCulley had 18 points.
Byron-Bergen 53, Pembroke 48. Dajuandrick Gardner scored 15 points and grabbed 14 rebounds. Collin Lewis, 17 points. Nick Magin, 18 and Steele Truax 10.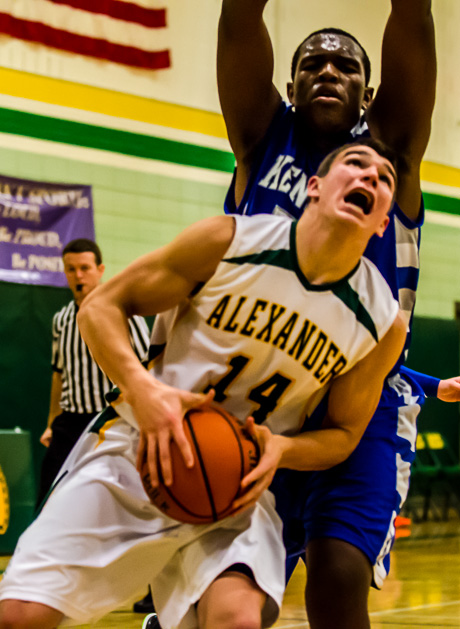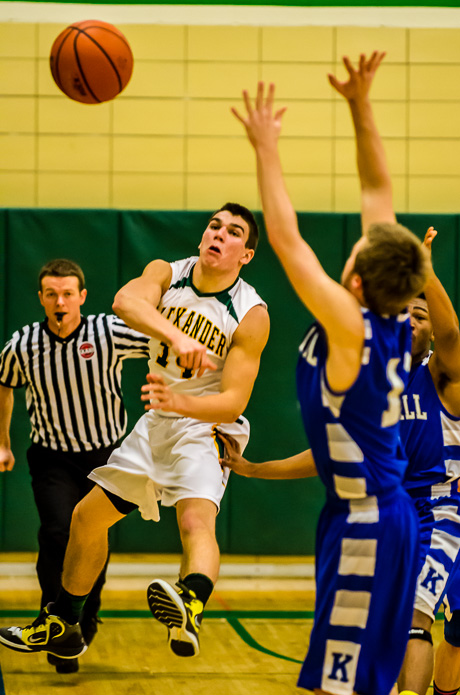 To purchase prints, click here.