3-on-3 basketball tournament scheduled for return to Williams Park
Submitted by Howard Owens on June 22, 2012 - 11:17am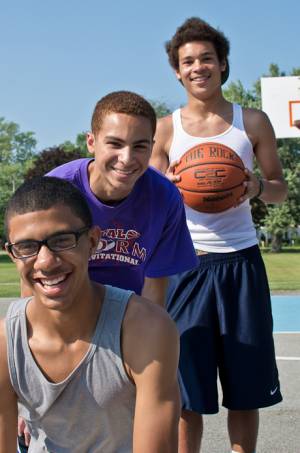 Former Batavia High School basketball player Jerry Smith is bringing blacktop basketball back to Williams Park with a 3-on-3 tournament June 30.
Williams said it's been a few years since the park hosted such tournaments, but he remembers them from his youth and thinks area players should get the same opportunity.
As many as 35 teams, or more, are expected to participate, coming from not just Batavia, Elba and Le Roy, but also Buffalo, Lockport, Perry, Medina and other towns in the region.
"It's some of the best competition around," Smith said.
The cost is $50 per team and teams can consist of as many as five players.
Registration begins at 8 a.m. and play begins at 9 a.m.
For more information, call Smith at (585) 993- 3342 or email him at honeybun11x@yahoo.com
Proceeds will benefit Franchise Basketball of Rochester, an Amateur Athletic Union team and help send the team to Las Vegas in July for a tournament. Local team members include Jalen Smith, Tommy Prospero, Justin Washington and Jered Thornton.
Photo: Jalen Smith, Justice Fagan and Josh Johnson.