Up to 10 inches of beautiful tiny snowflakes expected by tomorrow morning
Submitted by Howard Owens on December 14, 2013 - 2:01pm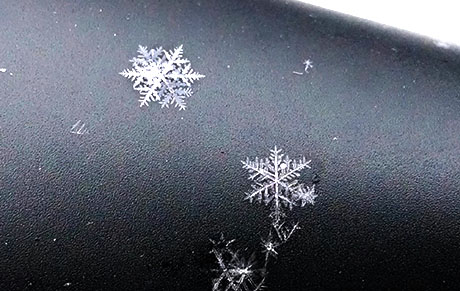 Jamie Waff wanted us to see, for a change, some snowflakes instead of just big piles of snow. He took a picture of these flakes on the scope of his muzzleloader. Waff is chief of the Pembroke Volunteer Fire Department.
We can expect a lot more of these beautiful flakes to fall on Genesee County. The National Weather Service has issued a winter storm warning for heavy snow. It's in effect through 9 a.m., Sunday.
Up to 10 inches of snow could fall on Batavia by tomorrow morning.
December 14, 2013 - 3:31pm
#2
Nice picture Jamie now show us a picture of some deer