John Kennedy Intermediate School 'Community Night' 2012
Submitted by Daniel Crofts on September 15, 2012 - 10:27am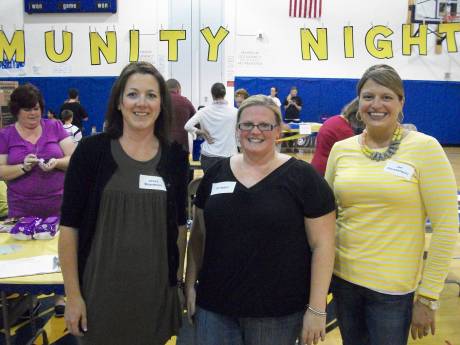 John Kennedy Intermediate School's annual Community Night is a tradition older than the school's current name (the "Intermediate" part was added after the recent school district consolidation), and the JK parent group has spearheaded it successfully for the past eight years.
Pictured are members Jesse Boardman (vice president), Jill Halpin (treasurer) and Jen Houseknecht (president).
Community Night, which was held last evening at the 166 Vine St. school, offers a chance for the students, families and community organizations to connect. There were 20 organizations involved this year, including two new ones: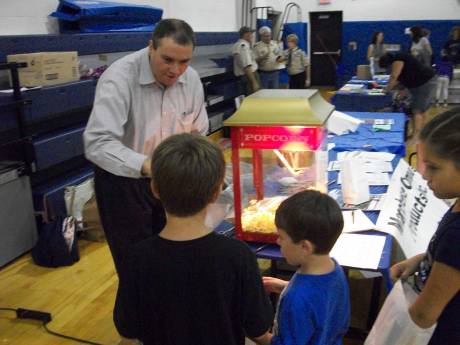 MARCHESE COMPUTER PRODUCTS Paul Marchese served popcorn while advertising his 220 Ellicott St. business.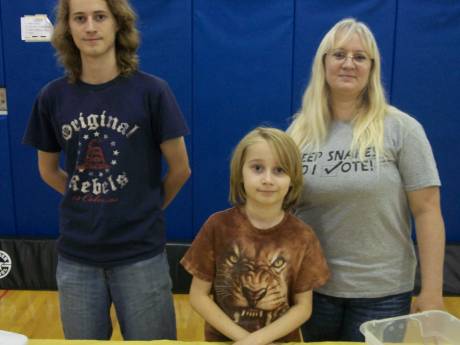 PIONEER REPTILES Crystal Poyfair and her sons, Seth (left) and Liam, attracted huge crowds with their scaly critters.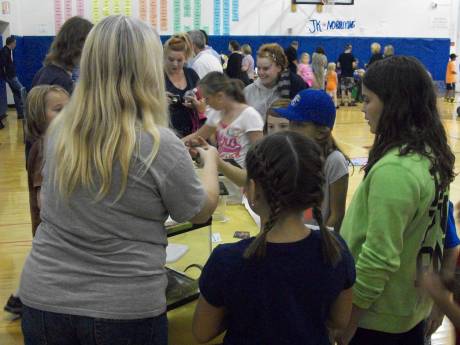 And of course, there were familiar faces as well: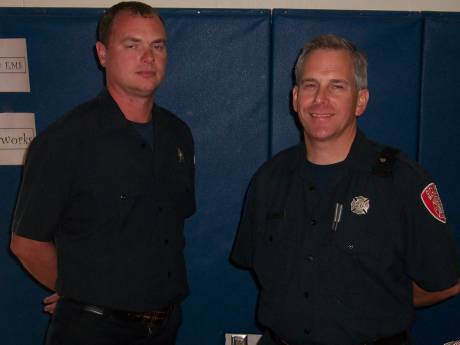 Mike Morris and Jerry Yoder proudly represented the Batavia Fire Department.
More after the jump (click the headline):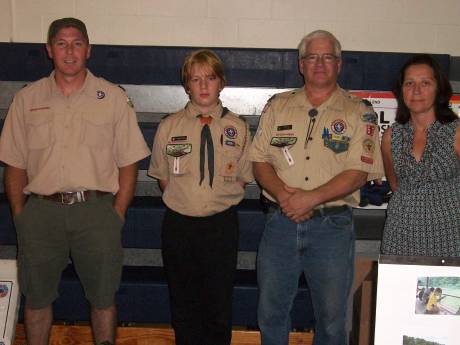 Representing area Boy Scouts were, from left, John Riley (cubmaster, Pack 2), Domenic Brown (first class, Troop 69), Bill Brown (assistant cubmaster, Pack 69) and Laurinda Liszewski (treasurer, Pack 112).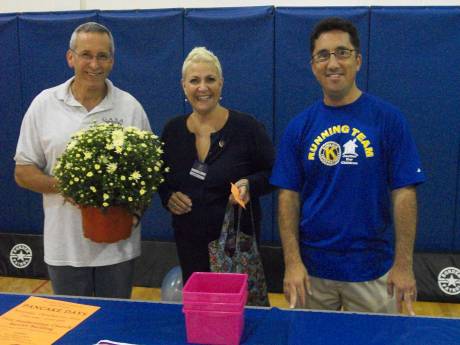 On behalf of the Kiwanis Club, Pat Corona, Anita Strollo and Dave Chua.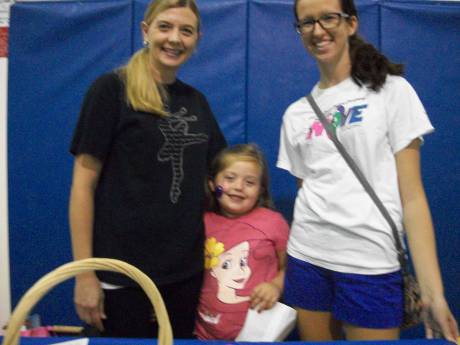 Patti Arroyo, Zoey Arroyo and Erica Hickey, Center Stage Dance Company.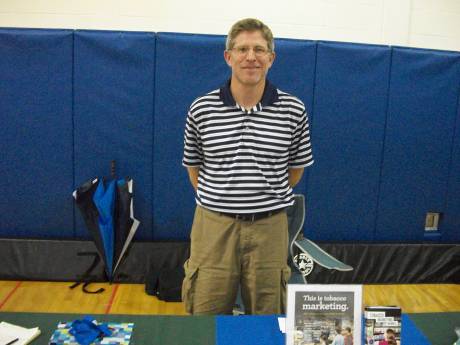 Kevin Keenan, Smoke Free Now (a GCASA program).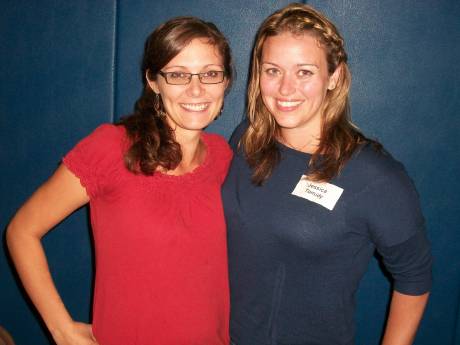 Tasia Boland and Jessica Tomidy, Habitat for Humanity.
Plentiful games and activities for kids abounded, as always.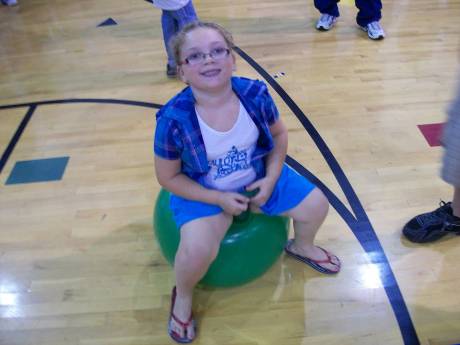 Ashlyn Best happily bounced around on a green ball, like many other children.
Second-degree black belts Dominic Gabriel and Josh Coburn, of Cain's Taekwondo Academy, held boards in place while eager spectators punched: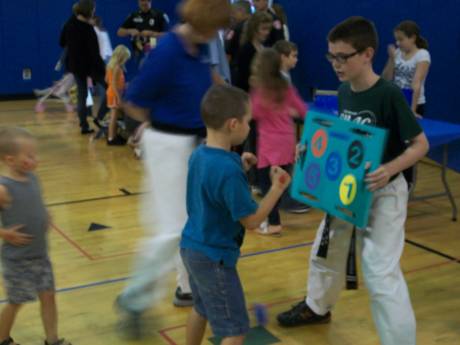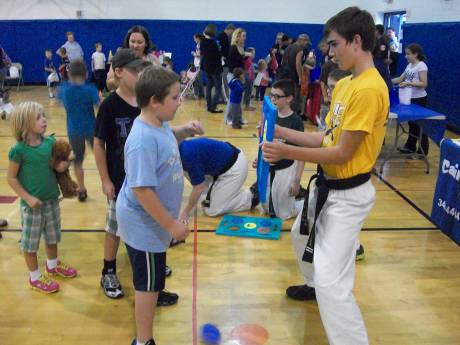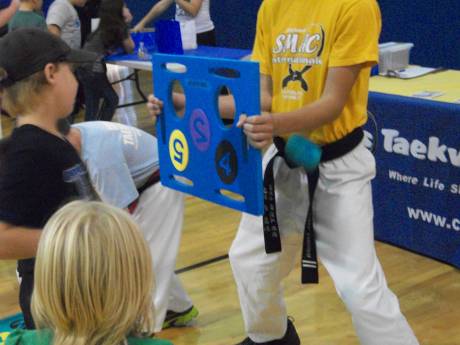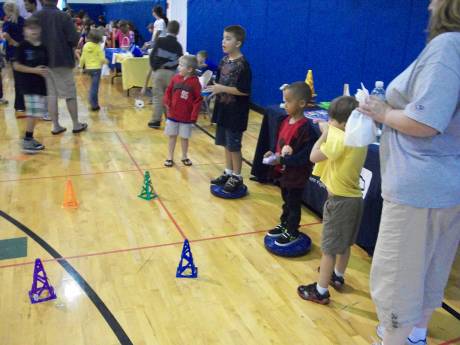 Kids ran a short obstacle course, courtesy of United Memorial Medical Center Summit Physical and Occupational Therapy Center.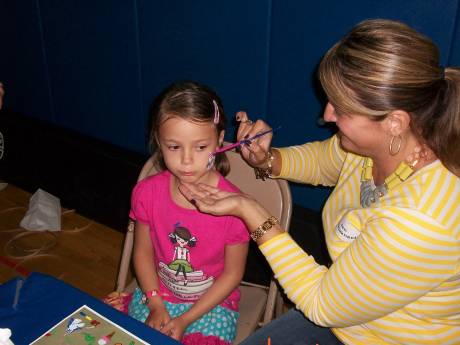 Nevaeh, a third-grader at JK, had a good time at the face-painting station.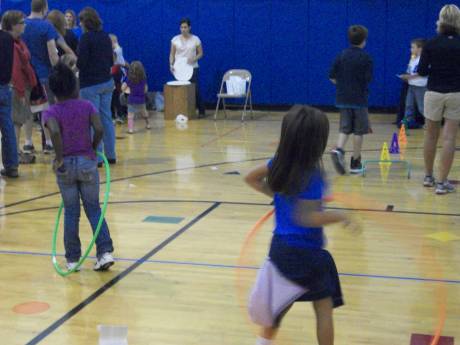 And there was some hula hoop action going on, too.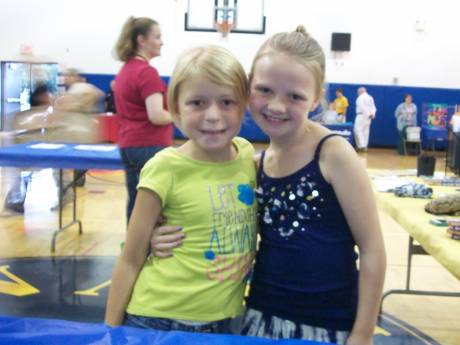 Like every year, student and staff volunteers helped the event run smoothly. Third-graders Ella Houseknecht and Olivia Halpin manned the student activities station.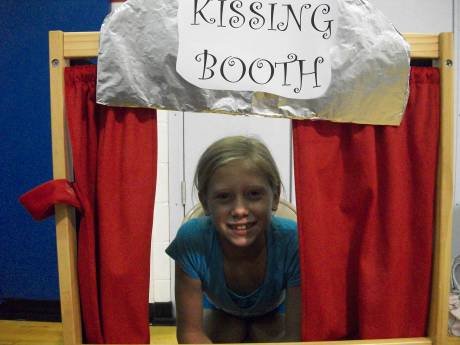 Meanwhile, Kennedy Kolb took charge of the "Kissing Booth."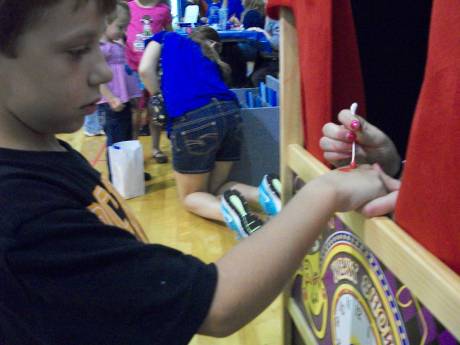 Owen, a third-grader, was one of the spectators who came to the Kissing Booth for a hand painting and a "kiss."
Here, he shows off his kiss: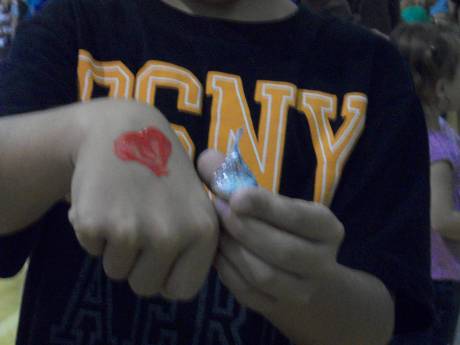 Staff volunteers included: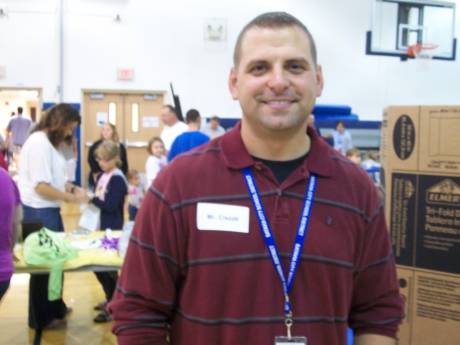 Greg Ciszak, one of the school counselors.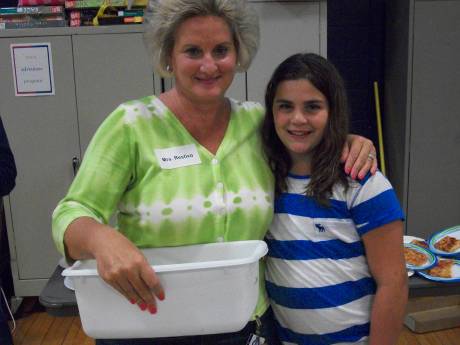 Fourth-grade teacher Linda Restivo, pictured with former student Maya Reinhart.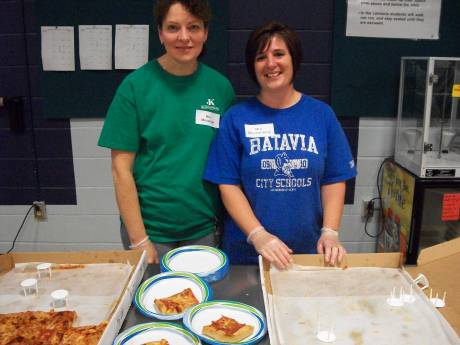 Paula Mosman (reading teacher) and Mrs. Drachenberg (teacher aide).
John Kennedy Intermediate School serves students in grades two through four. It now includes former Jackson and Robert Morris kids and families.
The school had to plan to accommodate more people this year, but according to Principal Paul Kesler, it all went very well.
"We had an awesome group of parents," he said. "We had over 30 parents show up to our parent group meeting, and over half of them were new parents. They all said, 'Whatever we can do to help, let us know.' "
He sees this as a continuation of the JK community's collegial spirit.
"We went from JK the way it was (before the consolidation) to JK the way it is," he said, adding that parents, staff and students, old and new, are coming together to make "JK the way it is" the best it can be.
Supplemental photos: Double rainbow
On my way out, I couldn't help snapping some photos of the rainbow that was capturing everyone's attention: