Two cats missing after car accident Aug. 15 at Sheppard Route and Route 63
Submitted by Billie Owens on August 26, 2013 - 12:53pm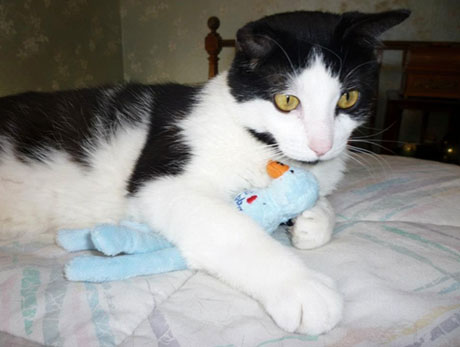 Two dearly loved cats are missing after a car accident that occurred in the Town of Batavia on Aug. 15.
"Albert" and "Sophie" fled the scene following the smash-up on Route 63 at Sheppard Road that Thursday morning.
Owner David Hess hopes our readers can help.
Albert is a 6-year-old male, black and white short hair, neutured and microchipped. His right ear is flattened and scarred due to a past ear mite infection.
His constant companion, Sophie, is a 3-year-old female with medium length black fur.
If found, contact Kathy at (716) 472-8968 or e-mail David at dmh3@bell.net
UPDATE 3:30 p.m. Sept. 2: The owner of Albert and Sophie contacted us today via e-mail to let us know the cats have been returned safely by the Volunteers for Animals at the county shelter.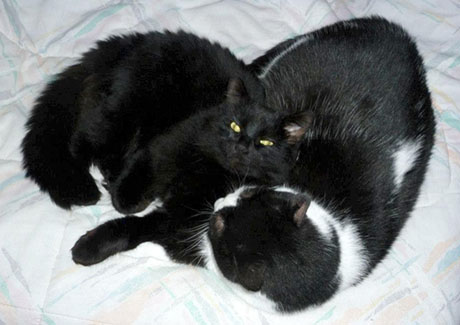 August 26, 2013 - 6:29pm
#3
Does anyone know what direction they took off? I wonder if anyone has checked the Partridge farm to see if they are huddled there. I drive that area twice a day for work and will keep my eyes open.