House fire on Main Street in Oakfield
Submitted by Billie Owens on December 21, 2013 - 2:28pm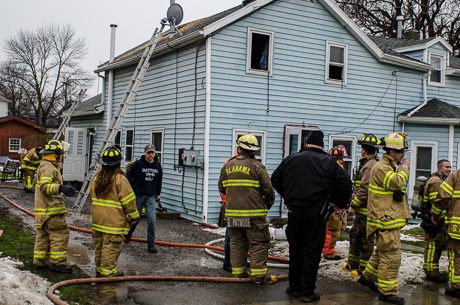 A house fire with light smoke showing is reported at 32 S. Main St. in Oakfield. Mercy medics are on scene and Oakfield Fire Department is responding along with mutual aid from the Town of Batavia and the city's Fast Team. Alabama is asked to fill in at the Oakfield hall.
UPDATE 1:30 p.m.: Alabama is asked to reroute and go to the scene.
UPDATE 1:38 p.m.: National Grid is called to the scene. No ETA.
UPDATE 1:41 p.m.: A thermal imaging camera is requested.
UPDATE 1:45 p.m.: Elba Fire Police are called to shut down traffic at Orchard and Main, and at Main and South Pearl. The fire is knocked down. They are checking for extensions.