Crash at West Main and Oak streets in the city, minor injuries, partially blocking
Submitted by Billie Owens on September 21, 2013 - 9:04am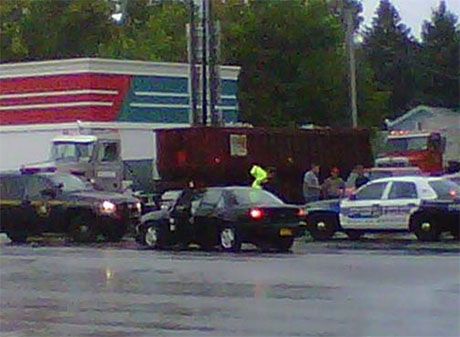 A two-vehicle accident is reported at West Main and Oak streets. City fire and two Mercy medic ambulances are responding. There are two, possibly three, people with what are believed to be minor injuries. The accident is partially blocking traffic. Law enforcement is on scene.
UPDATE 10:08 a.m.: One of the ambulances that responded is cancelled, now back in service.
UPDATE 10:23 a.m.: Engine 11 is back in quarters.
UPDATE: Photo submitted by Mat Fenton.