Book signing at Coffee Culture with Batavia author of book about daughter's life after cancer diagnosis
Submitted by Billie Owens on June 27, 2013 - 3:03pm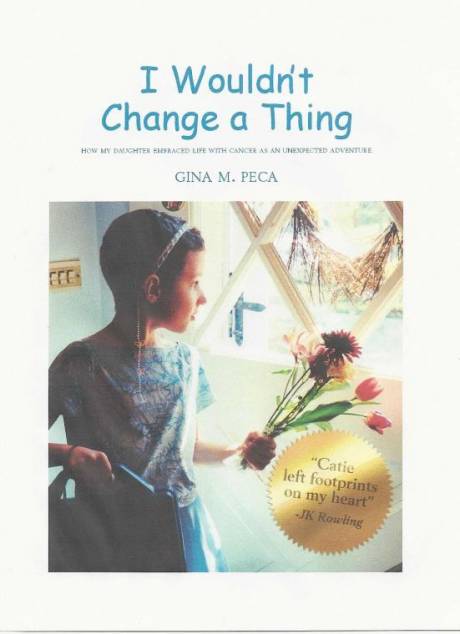 Batavia native Gina Peca has written a book entitled "I Wouldn't Change a Thing" -- about her daughter's life journey after being diagnosed at age 6 with a rare pediatric cancer, neuroblastoma. She will be at Coffee Culture on Court Street in the city on Saturday from 10 a.m. to 1 p.m. to sign copies of the book, which sells for $25.
But it's not a book about a deadly disease which took Catie Hoch's life when she was 9.
Rather, it's about how this little girl's courage and vitality taught others valuable lessons and how she wound up being penpals with author J.K. Rowling (who wrote the hugely popular Harry Potter books). Peca says Catie was an inspiration to Rowling who told her "Catie left footprints on my heart."
Proceeds of book sales will go to the Catie Hoch Foundation which helps children with neuroblastoma. In addition to being available at the book signing, it can be purchased at the Holland Land Office Museum, and at amazon.com, as well as the Catie Hoch Foundation's Web site.