Big rig rollover on Eastbound Thruway
Submitted by Billie Owens on August 30, 2013 - 12:41pm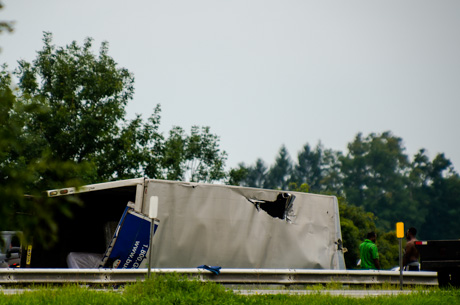 A tractor-trailer rollover accident is reported on the eastbound Thruway at mile marker 388. Town of Batavia Fire Department is responding. A Sheriff's deputy is on scene.
UPDATE 1:44 p.m.: Injuries are minor. Mercy medics are on scene. The vehicle is in the median.
UPDATE 2:11 p.m.: There were three patient sign-offs. The Batavia assignment is back in service. The rig was empty. It did leak a small amount of fluids.