'Ben's Brigade' holds benefit for 16-year-old ATV accident victim Sunday in East Pembroke
Submitted by Billie Owens on October 26, 2013 - 11:29am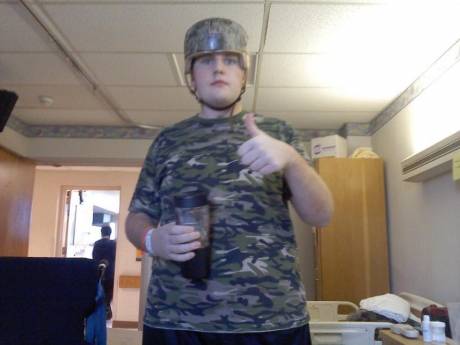 Ben Falker, a 16-year-old who was seriously injured in an ATV accident in Corfu in August, is the focus of a fundraiser Sunday (Oct. 27) at Holy Name of Mary Church in East Pembroke.
"Ben's Brigade" will hold a chicken BBQ, Chinese auction, 50/50 raffles, and bake sale to help his family offset the medical expenses. It all begins at 11 a.m.
He is the son of Kenny Falker and Cheryl Kelso Falker-Spencer, and a student at Pembroke High School.
There will also be other food items for sale and music. The East Pembroke Fire Department is preparing the BBQ, which costs $10. The Chinese auction will be held from 11:30 a.m. to 5 p.m. and T-shirts will also be for sale.
The church is located at 8656 Church Street, which is between Main Road (Route 5) and Angling Road.
For more information, contact Brian Fix at 815-9512 or Don Newton at 813-4033.
"Ben is working miracles but still has a long road to recovery," organizers say. "Please help Ben and his family in their time of need."