Accident with injuries at Route 33 and Wortendyke Road, Mercy Flight dispatched
Submitted by Billie Owens on December 7, 2013 - 12:21pm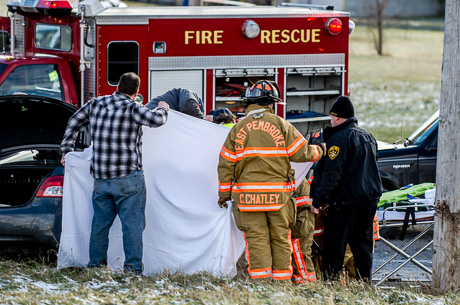 An accident involving a pickup and another vehicle is reported at Route 33 and Wortendyke Road. There are injuries and it is blocking traffic. East Pembroke Fire Department is responding along with two Mercy rigs. Mercy Flight is called to the scene.
UPDATE 11:21 a.m.: Extrication is needed as soon as possible. A landing zone will be set up in a nearby yard.
UPDATE 11:25 a.m.: There's heavy traffic congestion in the area.
UPDATE 11:31 a.m.: Mercy Flight has landed. The patient to be airlifted is conscious and alert. Extrication of victim(s) will "easily be five to 10 more minutes."
UPDATE 11:39 a.m.: A third ambulance is requested to the scene.
UPDATE 11:50 a.m.: Extrication has been completed. One person is being transported to UMMC; another is being taken to UMMC Erie County Medical Center. Mercy Flight is airborne.
UPDATE 11:58 a.m.: Mercy Flight is going to ECMC.
UPDATE 12:10 p.m.: The East Pembroke assignment is back in service.
UPDATE 1 p.m. (by Howard): Trooper Steven Brady said the initial investigation indicates that the sedan was eastbound on Route 33. The truck was westbound. The sedan driver didn't see the oncoming truck before executing a left-hand turn onto Wortendyke. The sedan was T-boned. There were circumstances at the time of the accident that would have prevented the driver from seeing the truck, Brady said. "He simply didn't see it." There was another car making a right-hand turn, which may have distracted the sedan driver for a moment. East Pembroke Chief Don Newton was the first emergency responder on scene. He said he requested Mercy Flight primarily as a precaution for the patient in the passenger seat because of the heavy impact on that side of the car. There's no indication at this time that the injuries are serious. The driver of the sedan and the truck were transported by Mercy EMS to UMMC with minor injuries.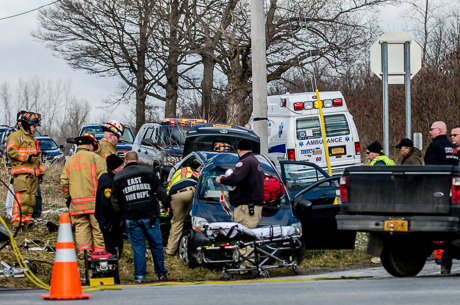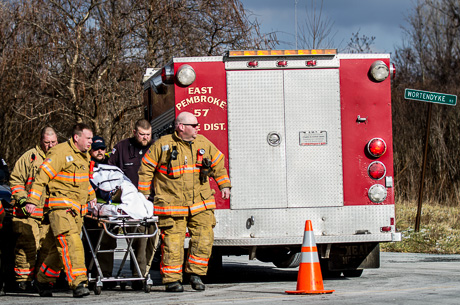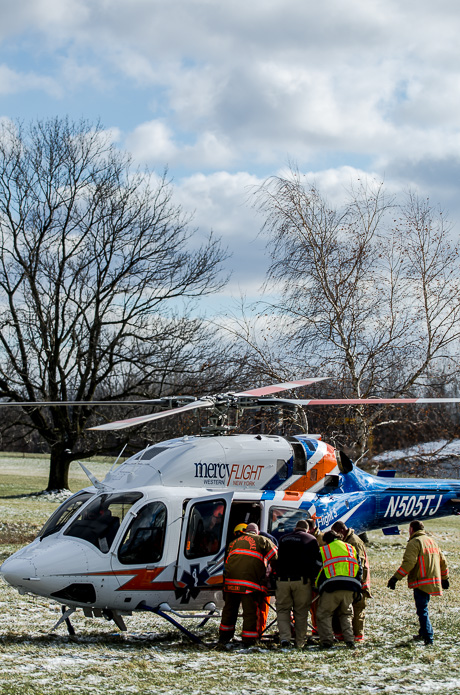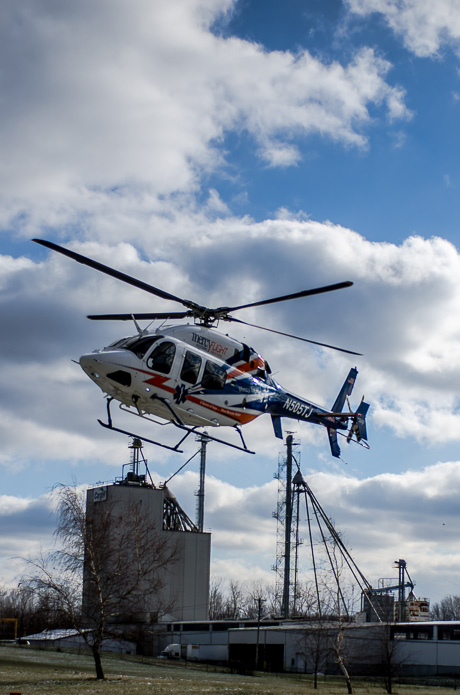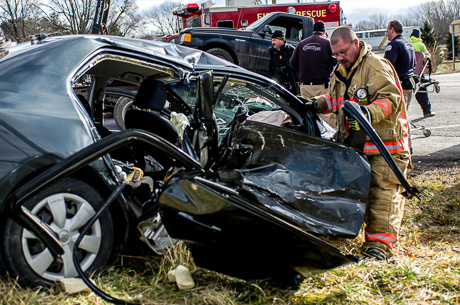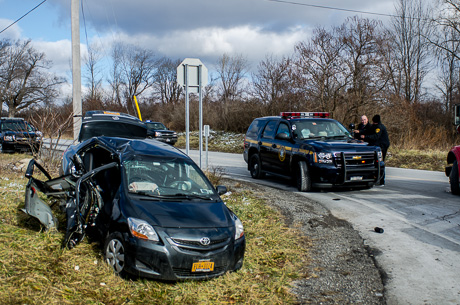 December 7, 2013 - 2:55pm
#2
Good job guys. Hope all involved make it out ok.