Sponsored Post: Model sponsored by Next Level Fitness needs your vote for Buffalo modeling competition finals
Submitted by The Batavian on May 8, 2012 - 8:56am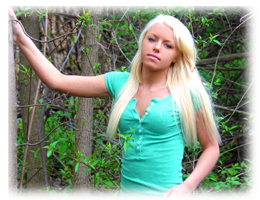 Batavia's Jenna Hubbard is making a splash in the modeling world and Next Level Fitness is proud to be part of it and you can help her, too. Hubbard recently competed in a modeling contest in Buffalo and after five weeks of models competing to make it to the finals, Hubbard has advanced to the final six.
The model search is sponsored by one of Buffalo's largest nightclubs, Bayou, and hosted by Kiss 98.5 radio personality Tony Mamaluke. Each week 15-20 new girls competed for a chance to advance, and there has been a total of upwards of 100 girls competing. This past Thursday, Hubbard had her chance to shine as she surpassed the 17 week five contestants and advanced.
The contest is scored on a four-part system with part of the score being Facebook "LIKE" votes. Next Level is encouraging everyone to click "LIKE" and "SHARE" on her photo to help her win. Next Level has helped with her a gym membership to stay in shape and she has also been tanning there as well, so she is able to look her best for the competition.
"This is a great opportunity for me and I want to thank Next Level for sponsoring me and making this possible!" Hubbard said.
She is the only finalist from Genesee County and is competing for the title of Miss Bayou Buffalo, $500 cash, and a photo shoot to be featured on the nightclub's billboards in Downtown Buffalo.
If she wins, she plans to donate part of the winnings to "Austin's Army" to benefit Pembroke senior Austin Heineman who was recently diagnosed with a rare, aggressive form of childhood cancer.
The finals are scheduled for this Thursday night and the Facebook voting ends at 8 p.m. that night. To vote for Jenna, click LIKE on the photo here: http://www.facebook.com/photo.php?fbid=10150756177625759&set=t.100000085482467&type=3&theater