Supper with Santa
Submitted by Alecia Kaus on December 14, 2013 - 9:13am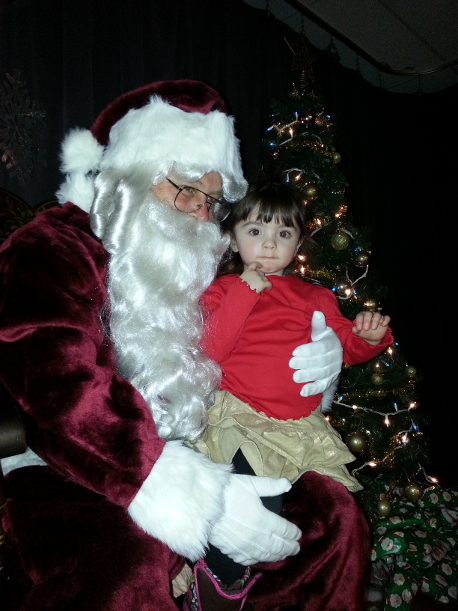 Piper McBride, 2,of LeRoy, wondering what to tell Santa.
Supper with Santa, a St. Joseph's School event, has been bringing families and their children together for the Christmas season for over ten years. Kids of all ages enjoyed some pizza, making cookies, creating ornaments, visiting with Santa and a little live caroling with Kay McMahon and Bill McDonald.
At the end of the night children ate their cookies and had a cup of hot chocolate.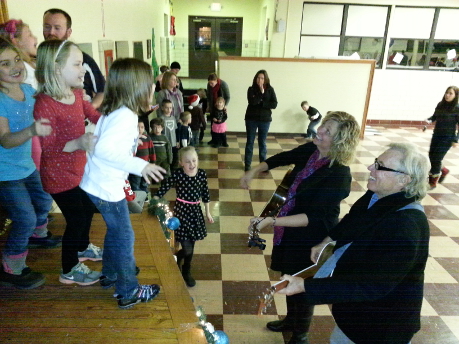 Kay McMahon of the Old Hippies and Bill McDonald of the Ghost Riders, sing a few Christmas songs with the kids as they wait in line to talk to Santa.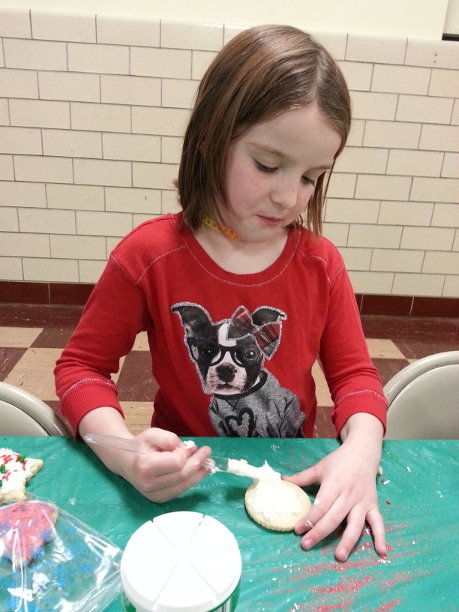 Kaitlin Kratz, 6, of Batavia, frosting a cookie to go along with her cup of hot chocolate.