Missing Baby Jesus found by a reader of the Batavian
Submitted by Alecia Kaus on December 10, 2013 - 1:52pm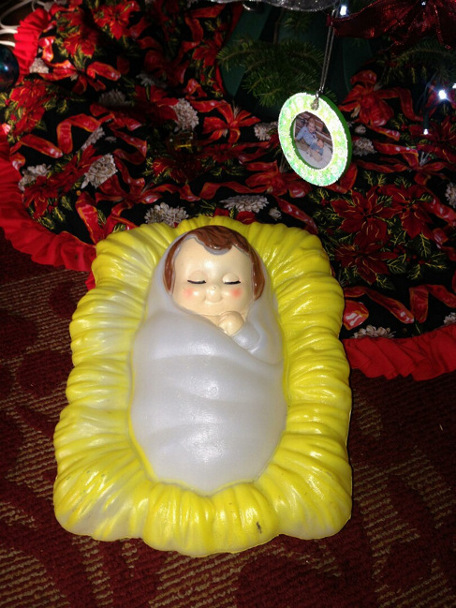 The Baby Jesus that was reported missing from a manger scene at All Babies Cherished yesterday has been found.
A woman who read about the missing Baby Jesus on The Batavian yesterday told her husband about the incident when he arrived home from work last evening. The woman's husband said he spotted it in a bush near a snowbank on Hutchins Street on his way home. He then went to Hutchins Street and retrieved the plastic Baby Jesus.
Tammy Arneth, executive director of All Babies Cherished, says the Batavia couple plans on returning the Baby Jesus to the nativity scene at 445 Ellicott St. on Thursday.
December 10, 2013 - 5:40pm
#5
Thank you Tim. I am sure the folks at All Babies Cherished feel the same. It isn't the pigment or the material used, but what the infant representd that is important.