Batavia Police Benevolent Association sponsoring two families in need during the Christmas season
Submitted by Alecia Kaus on December 16, 2013 - 5:26pm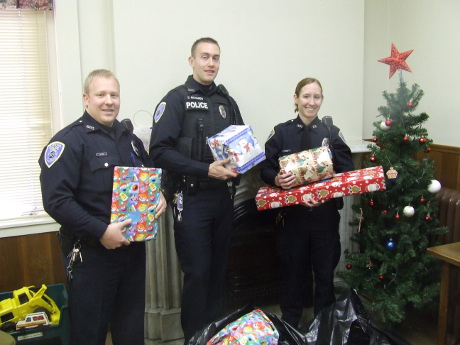 Pictured from left: Officers Matt Lutey, Chad Richards and Felicia DeGroot
Press release
Dec. 16, 2013
This holiday season, the Batavia Police Benevolent Association has sponsored two families in need. These families have been affected this year not only financially, but by abuses involving children. The Child Advocacy Center assisted the PBA in connecting with these families in need.
This year, the Batavia PBA purchased items ranging from toys to food to basic necessities, for seven children and their families. We know this will bring many smiles to these children during this holiday season.
The Batavia PBA uses monies which it receives through donations from the community to fund such programs, and wishes to thank all of those who have contributed this year. With the continued support from our community, the Batavia PBA can assist more families throughout the years to come.
December 17, 2013 - 6:55am
#2
Outstanding Job Batavia PBA!!